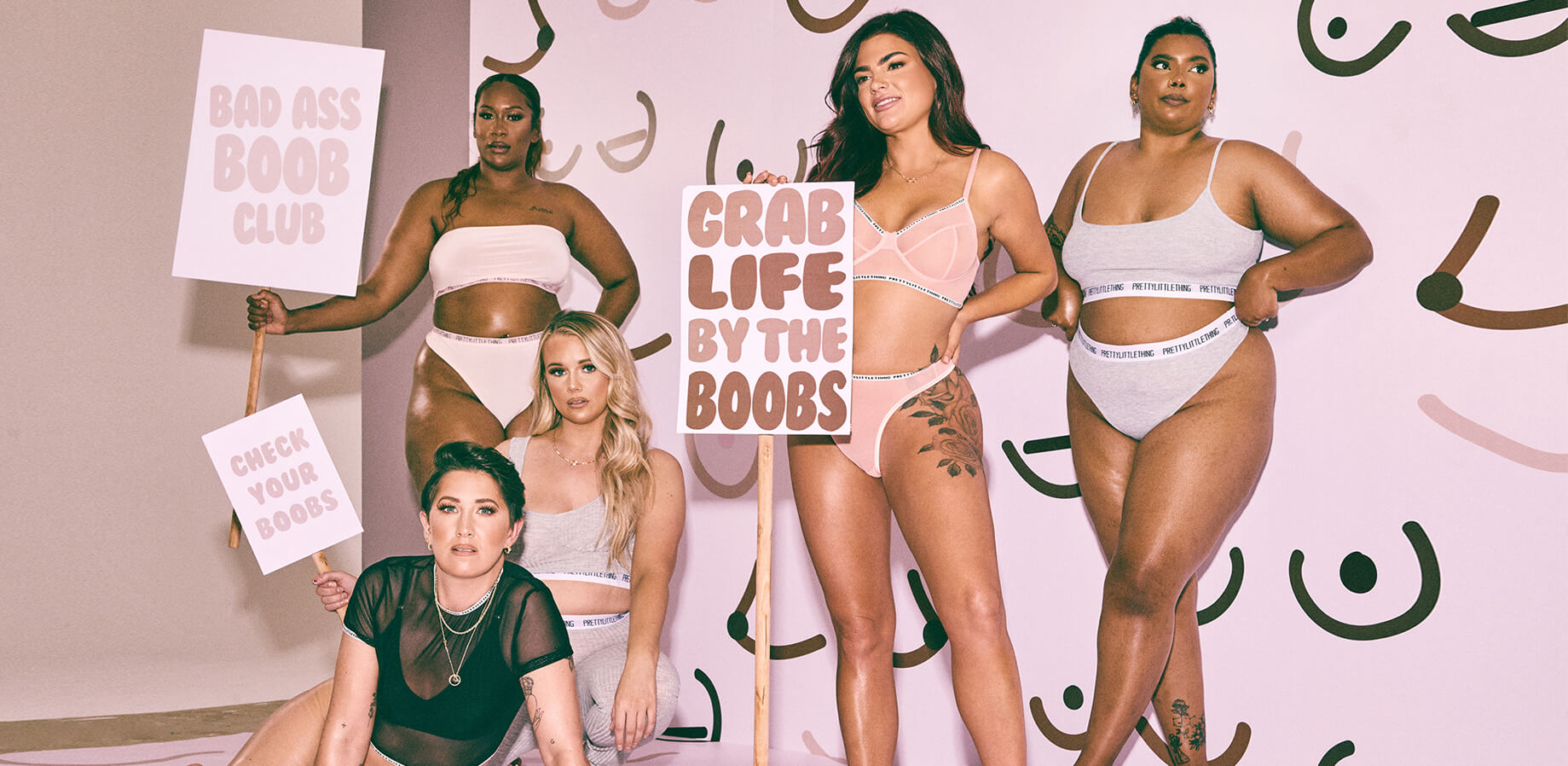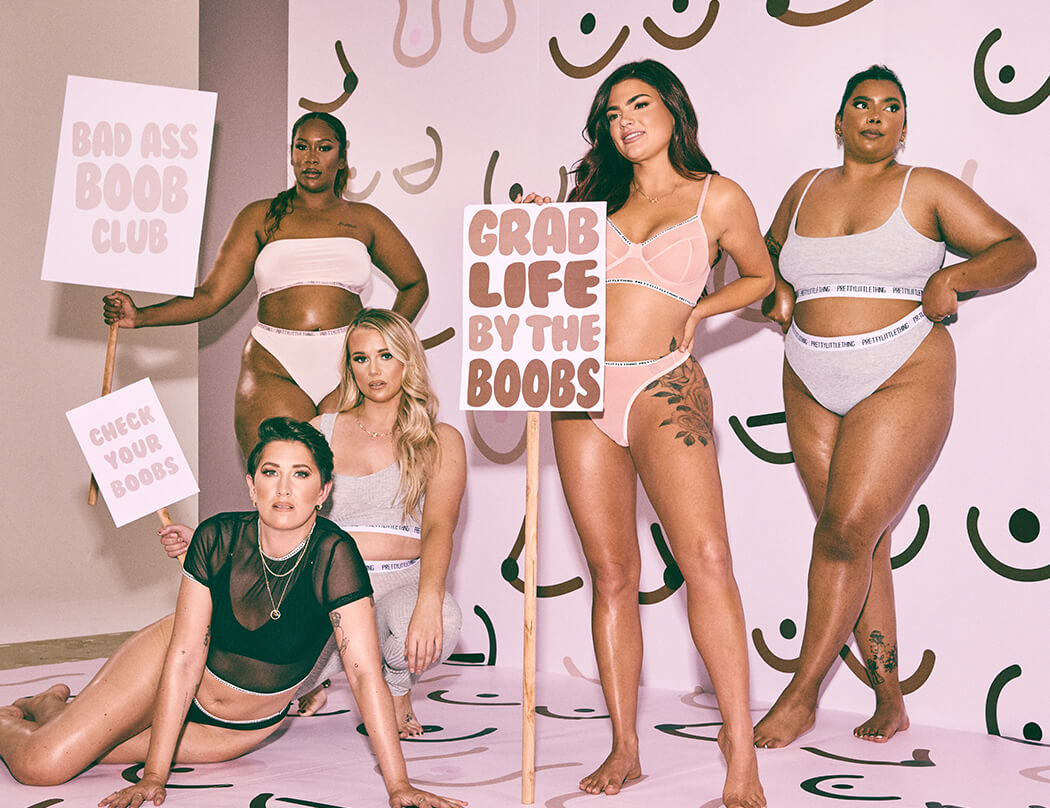 PrettyLittleThing X CoppaFeel!
In support of breast cancer awareness, we've teamed up with CoppaFeel! a charity doing amazing things towards educating young people on the importance of being aware, in order to give everyone the best possible chance of surviving breast cancer. With an exclusive collection, as seen on our girl gang of inspirational and strong queens, we've created designs specially in mind for girls who have gone through or are going through breast cancer. We're striving to de-stigmatise, educate and spread nothing but body positivity. Love what's underneath in underwear styles for the everyday, or kick back like the queen you are in essential nightwear. Feel empowered in feminine lace lingerie sets or luxe satin styles, or keep your evenings in cosy and care free with cute pjs you can mix and match. Our girls have been through breast cancer and are here to share their stories rooted in self-love, courage and finding the strength within.
Shop Now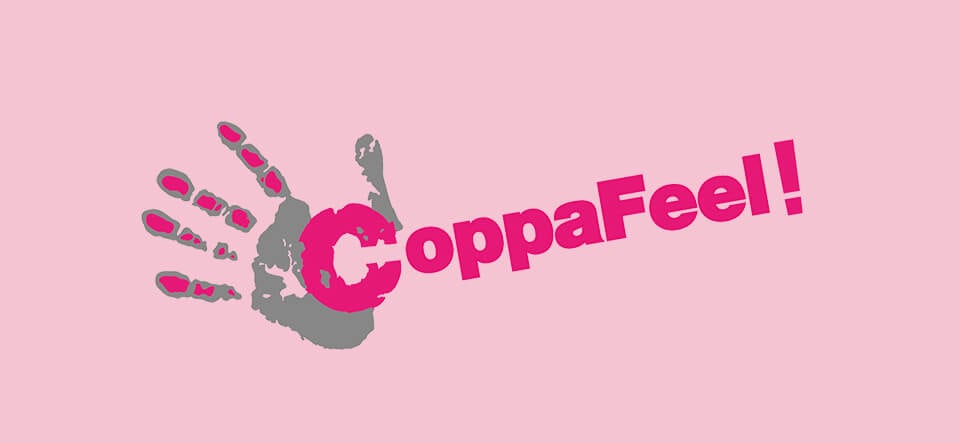 CoppaFeel! are the first breast cancer charity in the UK to solely create awareness amongst young people, with the aim of instilling the knowledge and tools they need to get to know their bodies. They bring awareness and address a serious issue in a light-hearted way, empowering people to start healthy habits for life. Their vision is giving everyone the best possible chance of surviving breast cancer, with a focus on breast cancer education, as well as the #RETHINKCANCER campaign. CoppaFeel! strongly believe young people should be taught about all cancers and how to lead healthy lives from a young age.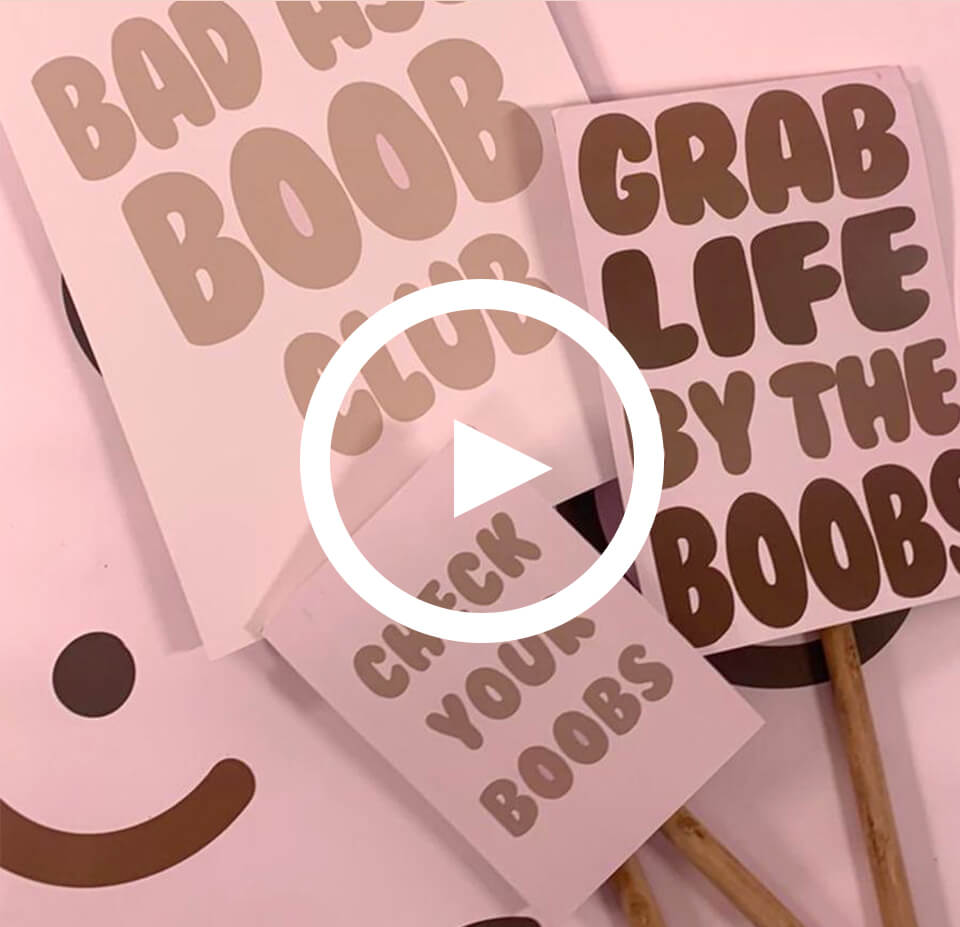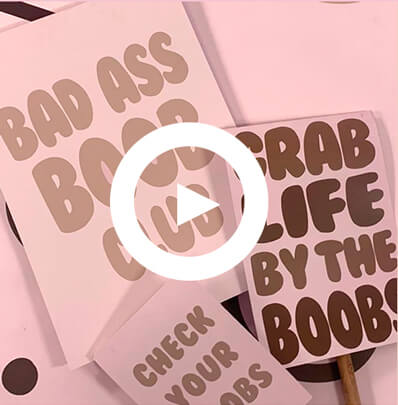 HOW TO
CHECK
YOUR
BOOBS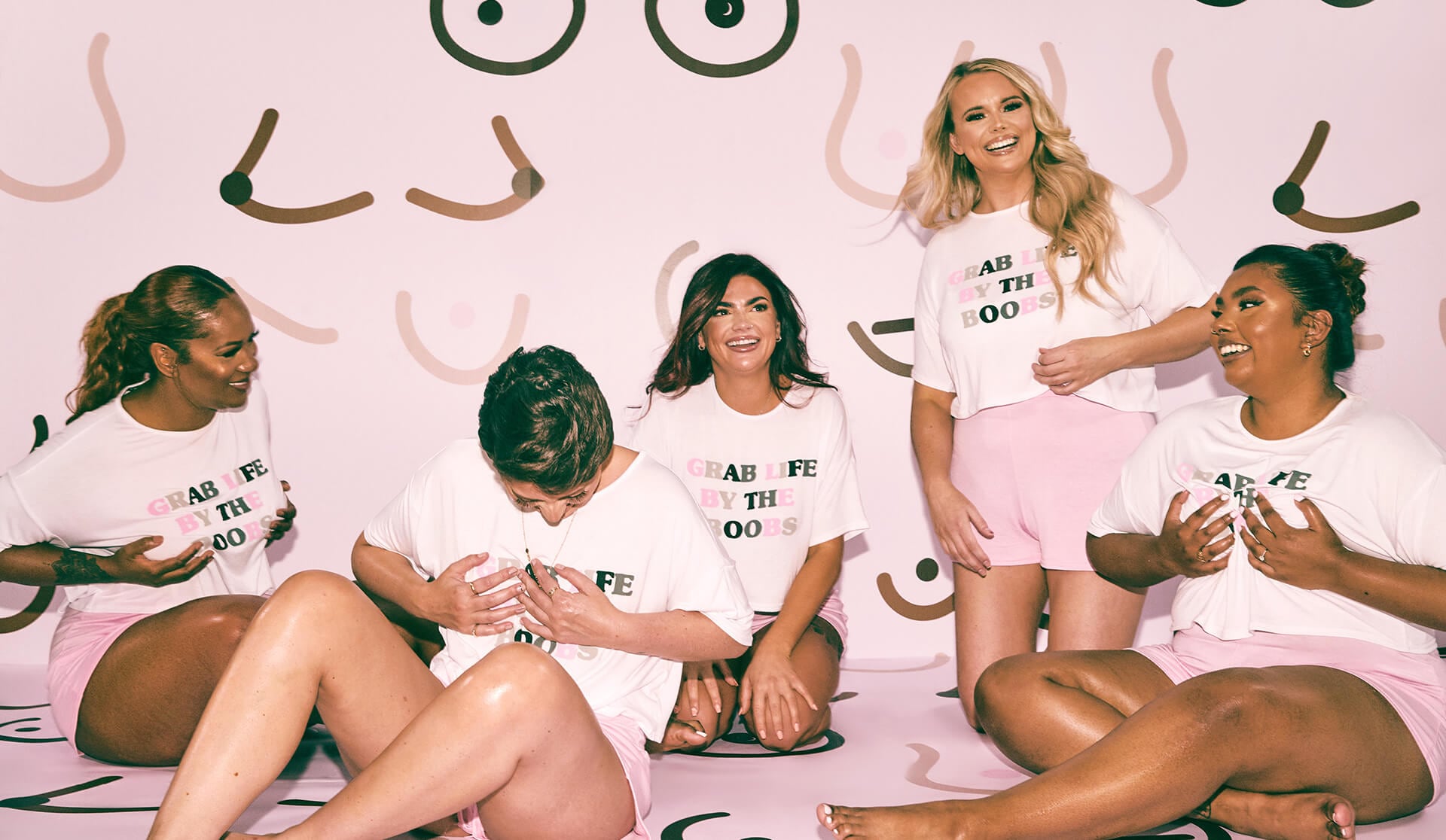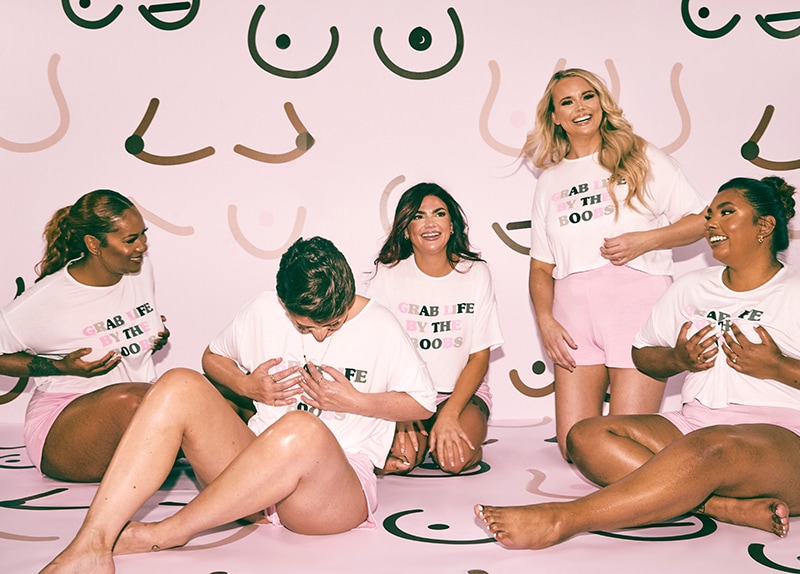 @shannonalxndra
Beauty, fashion and lifestyle blogger Shannon is an advocate for both breast cancer awareness and mental health and is an inspiration to all those striving to live a more green life.
Name: Shannon Alexandra
Age: 25
Occupation: Blogger and Scientist
Story: I was first diagnosed during my second year of university, I had just turned 20. Since then, I have continued to blog (I've been blogging since 2011), studied for two degrees in Bioeciences and Medicine, started a business, struggled with infertility, miscarriages, and mental health, and was going through cancer. I'll be 3 years all clear on October 18th 2020.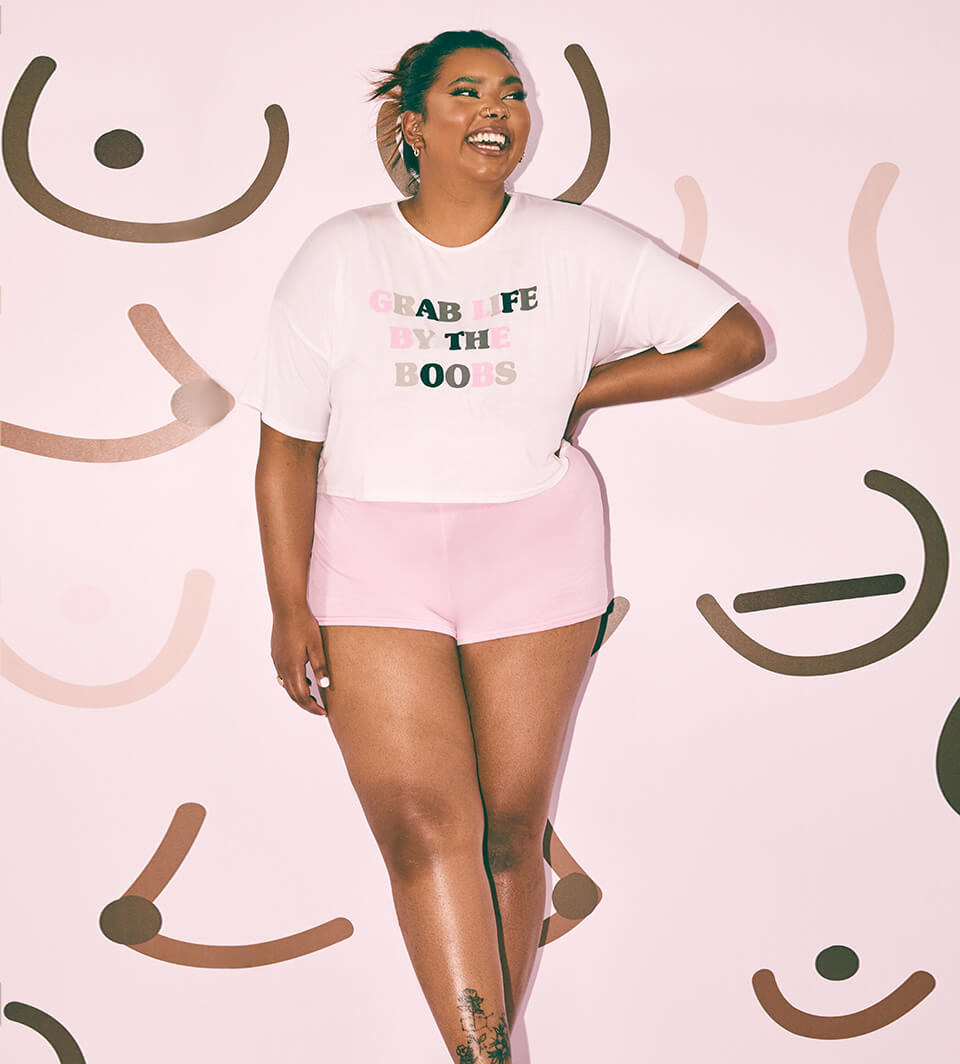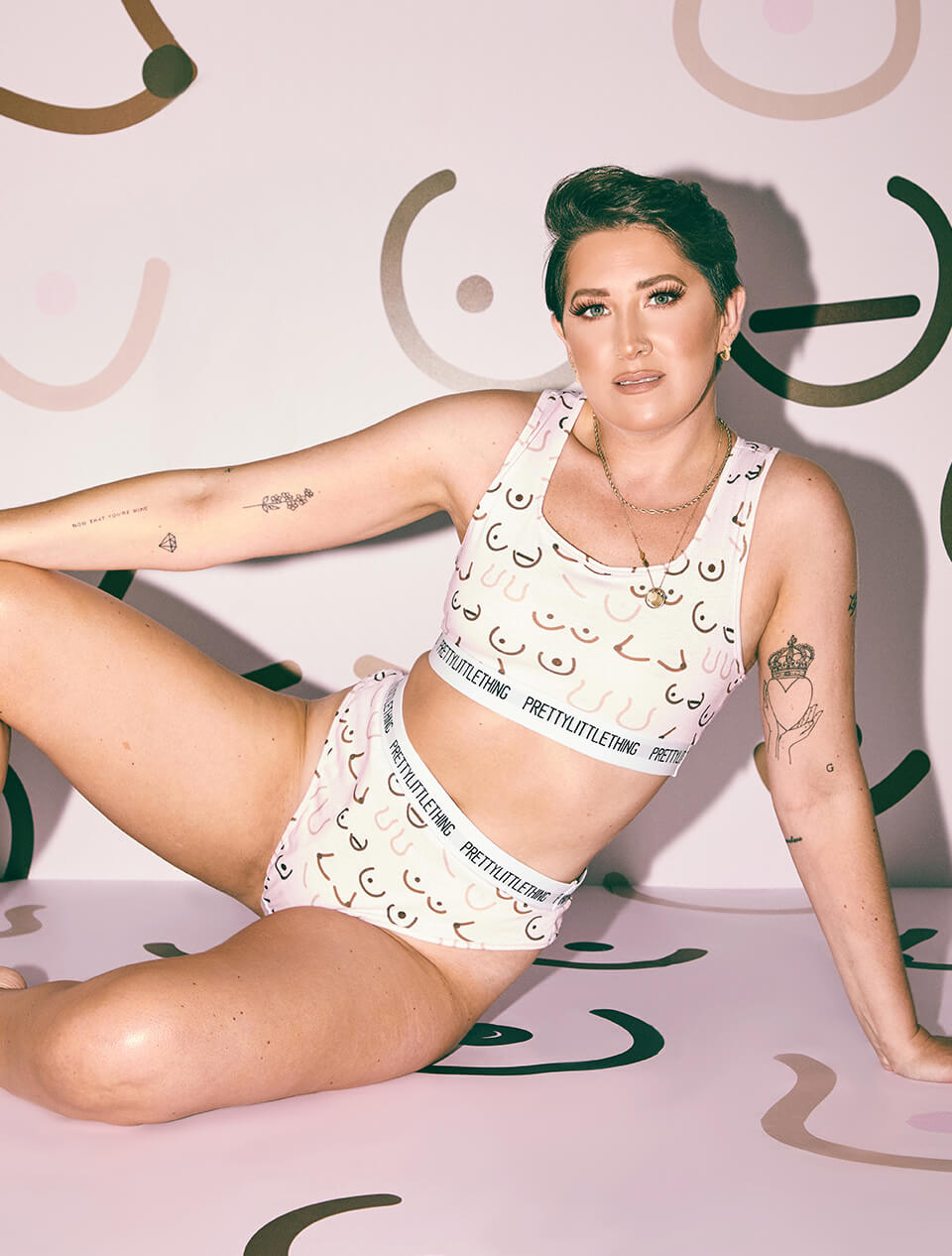 @girlvscancer
This straight talking female, and all-round hero went on to found #GIRLvsCANCER; a community to support and raise profits for others dealing with the big C.
Name: Lauren Mahon aka Lozza
Age: 35
Occupation: Broadcaster, Cancer Campaigner and full time gobshite (and founder of GIRLvsCANCER)
Story: In the 3 years since my diagnosis I feel like I have achieved so much, taking a devastating cancer diagnosis and turning it into an online platform that now has a following of hundreds of thousands. I became a cancer campaigner and started a fundraising community that raises significant amounts of money that goes directly to help fellow cancer sufferers. I want to be a positive force for change while empowering other people along the way.
@leanneperoofficial
This awe-inspiring dancer and award-winning entrepreneur spreads endless positivity by making a difference in her community and turning life's challenges into opportunities.
Name: Leanne Pero
Age: 34
Occupation: Entrepreneur
Story: I was diagnosed with Stage 3 breast cancer at the age of 30. It was the hardest thing I've ever had to go through. My cancer robbed me of everything society tells you makes you a woman, this being my hair, both of my breasts, my body - you name it. The journey back to myself again has been really hard but it's been an absolute dream to be part of this campaign with where we get to celebrate our journeys. I'm now 3 years cancer FREE and counting!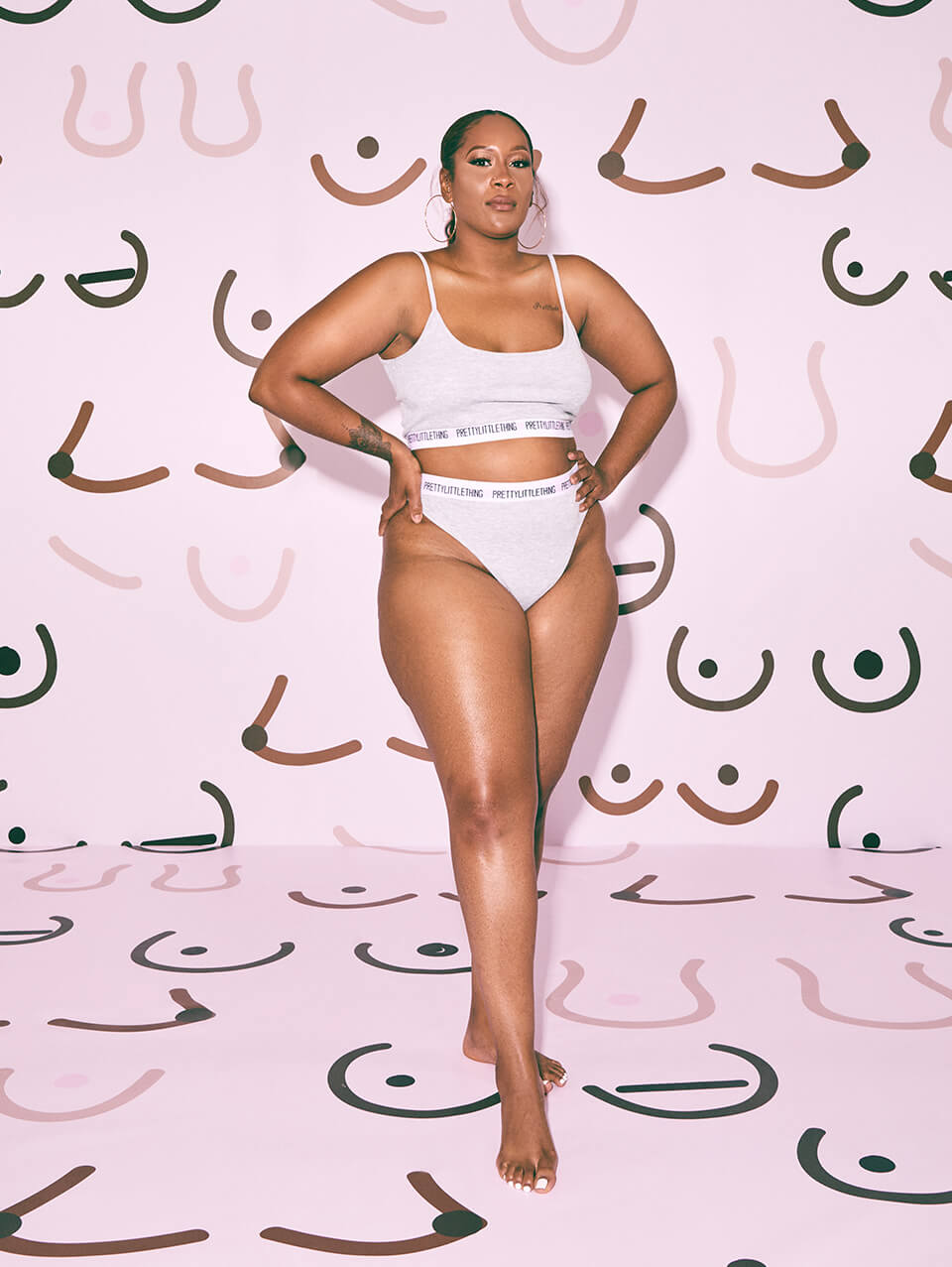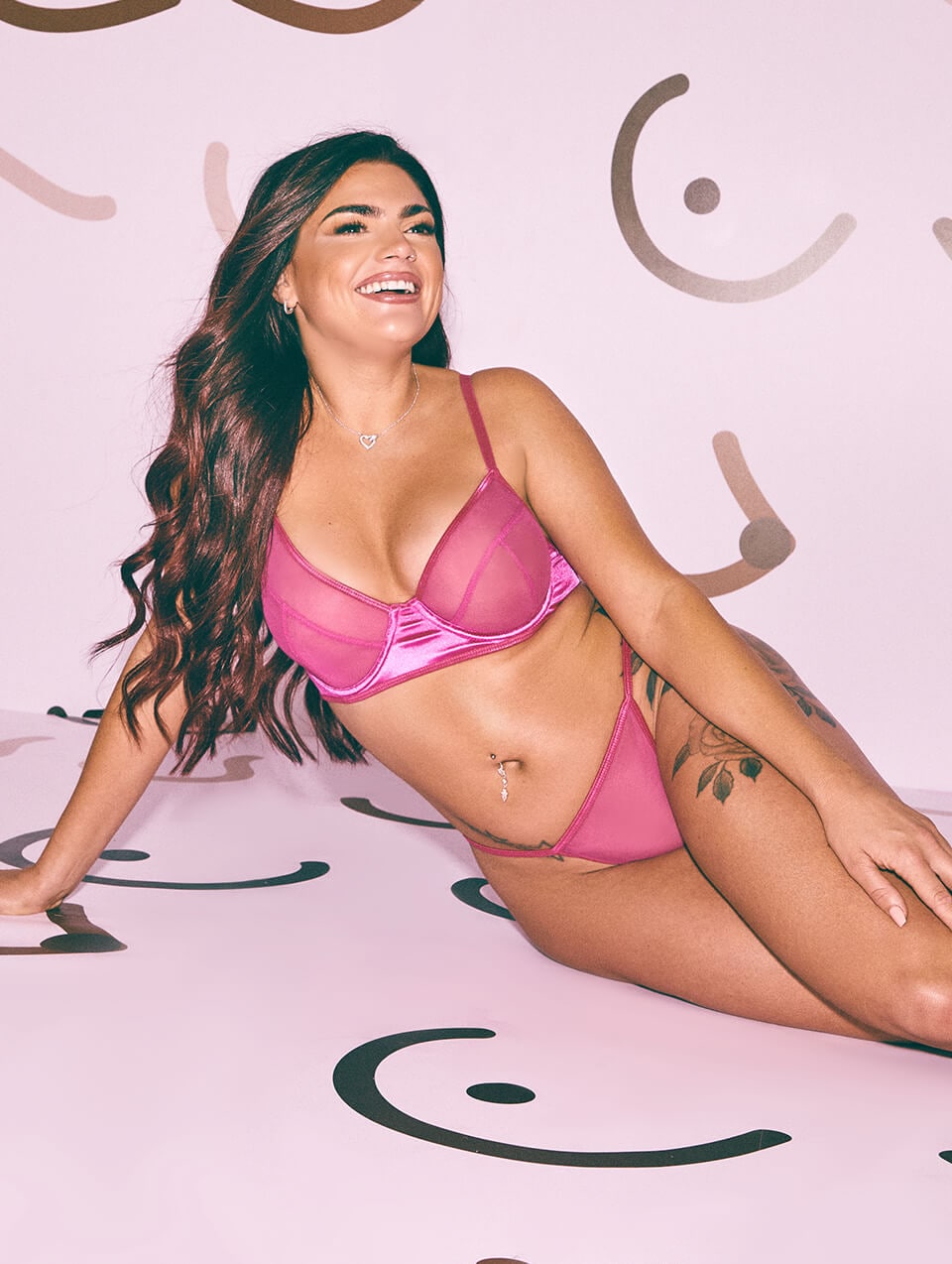 @chelseyamanda91
This fierce female who was the creative vision behind the collection. Chelsey radiates all things self-love and self-acceptance with a beauty that shines inside and out.
Name: Chelsey Bagnall
Age: 29
Occupation: Recruitment Consultant
Story: My journey started in 2017 when I noticed a lump about the size of a pea on my right breast. Although doctors checked it out and initially decided it was harmless, I requested for the lump to be removed as I didn't like the way it looked. It wasn't until this point that it came back as breast cancer. By now the cancer had been growing for at least 10 months whilst I'd been ignoring it. I immediately underwent a mastectomy and reconstruction surgery. I had numerous infections which resulted in sepsis and one final attempt to keep hold of my implant which was thankfully successful. I have now been clear for a year and a half. Luckily my cancer did not spread which meant I did not need any further treatment but if I'd have left it any longer it would have been a lot worse for me.
@tonilane86
This down to earth babe with a heart of gold is passionate about spreading awareness and showing exactly what life after breast cancer looks like – all with an added bit of blush!
Name: Toni Lane
Age: 34
Occupation: Network Marketer
Story: I was diagnosed at 32 after finding a lump in the shower. After an ultrasound at the doctors showed an area of concern, biopsies were taken and I was told it was breast cancer. Two weeks later I had mri and mammogram which showed I had other areas of concern with tests showing these were cancer too. The doctors decided my best chance would be a mastectomy as the three tumours took up to much of my breast. I was later told to prepare for chemotherapy and radiotherapy as the results of scans were worse than anticipated. After the mastectomy and woke up to the news the sentinal node was clear meaning it hadn't spread! I've been cancer free since the operation on 5th December 2018.